Our auctioneers have done a bang-up job for us for many years.  It takes skill and self-sacrifice to do the job well.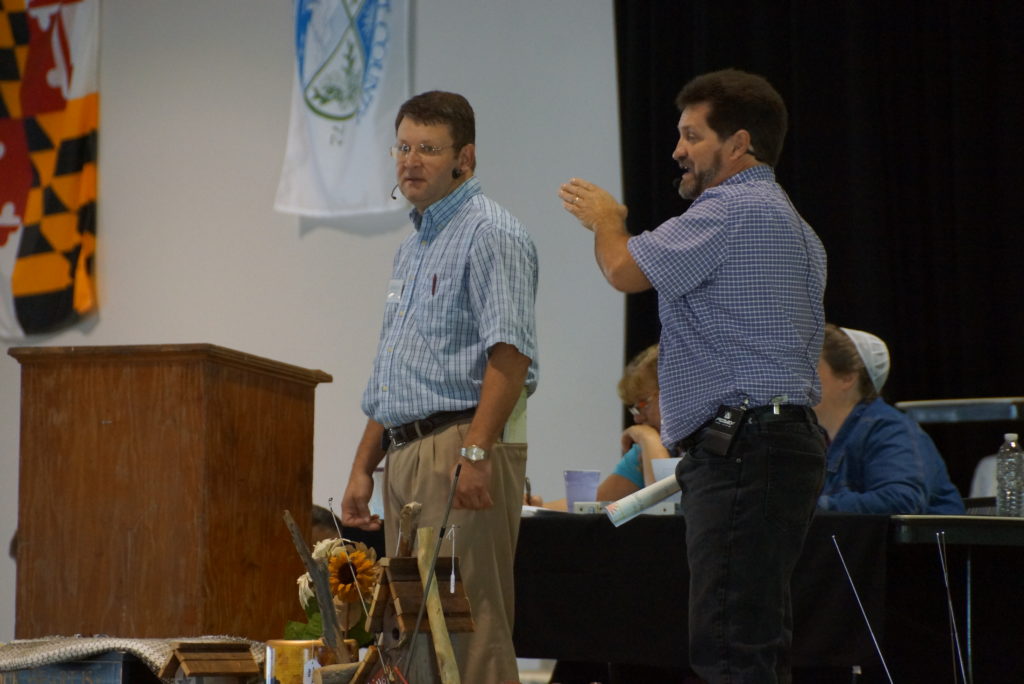 Energy & enthusiasm are needed.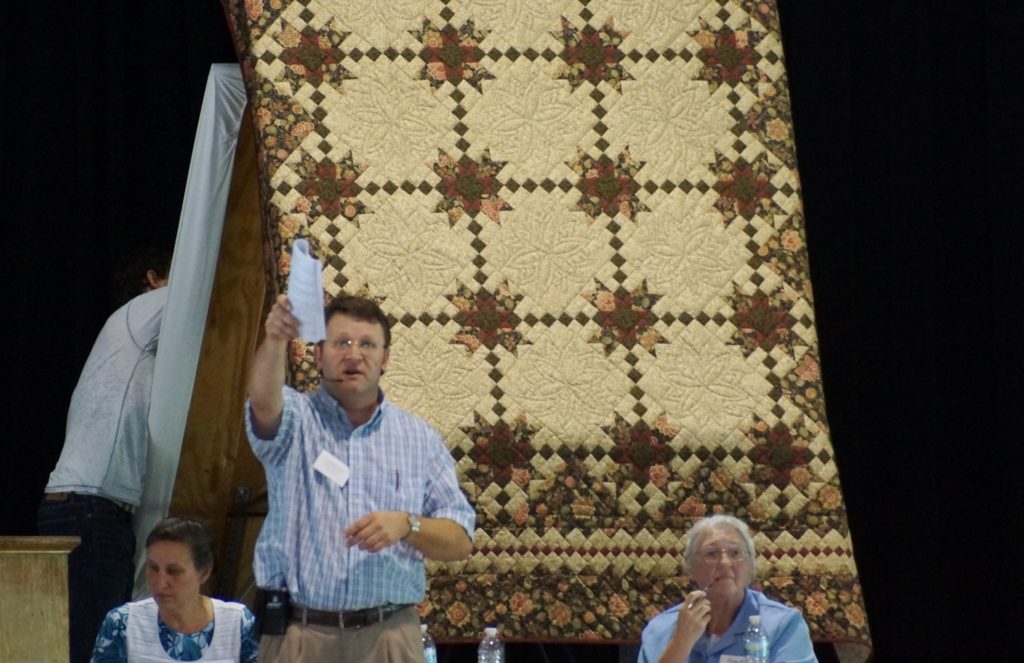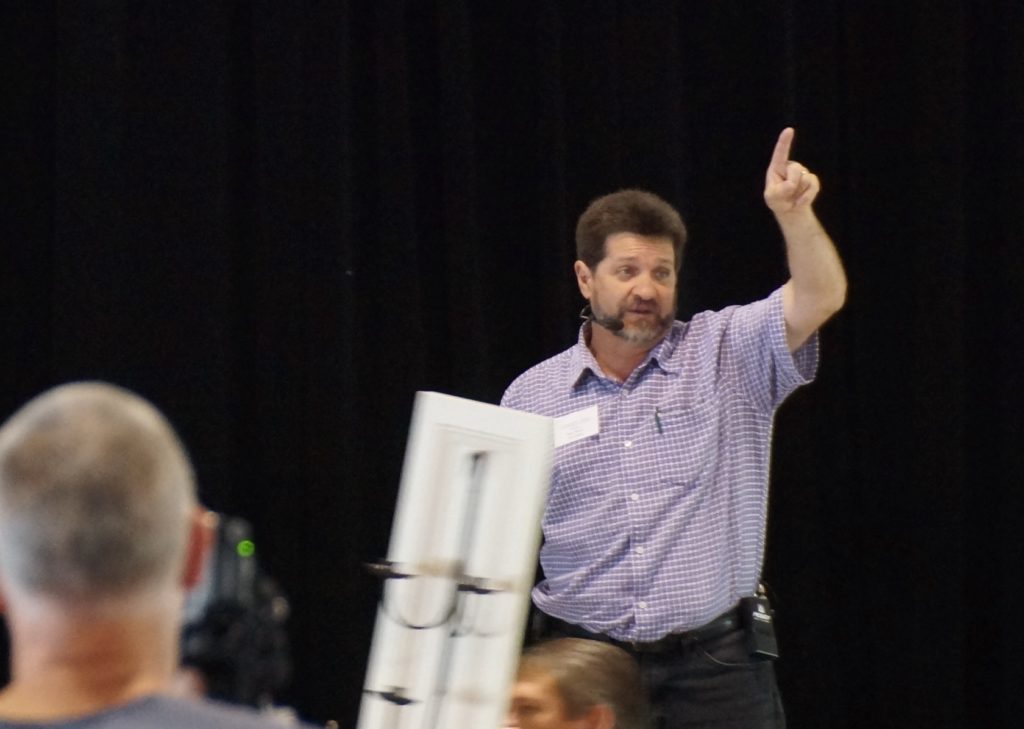 Auctioneers eat very little before and during the auction so their voices are well-conditioned for auctioning.  When the auction is finally over, you may find them at the ice cream booth getting their much-deserved dish of ice cream that they refrained from eating earlier in the day.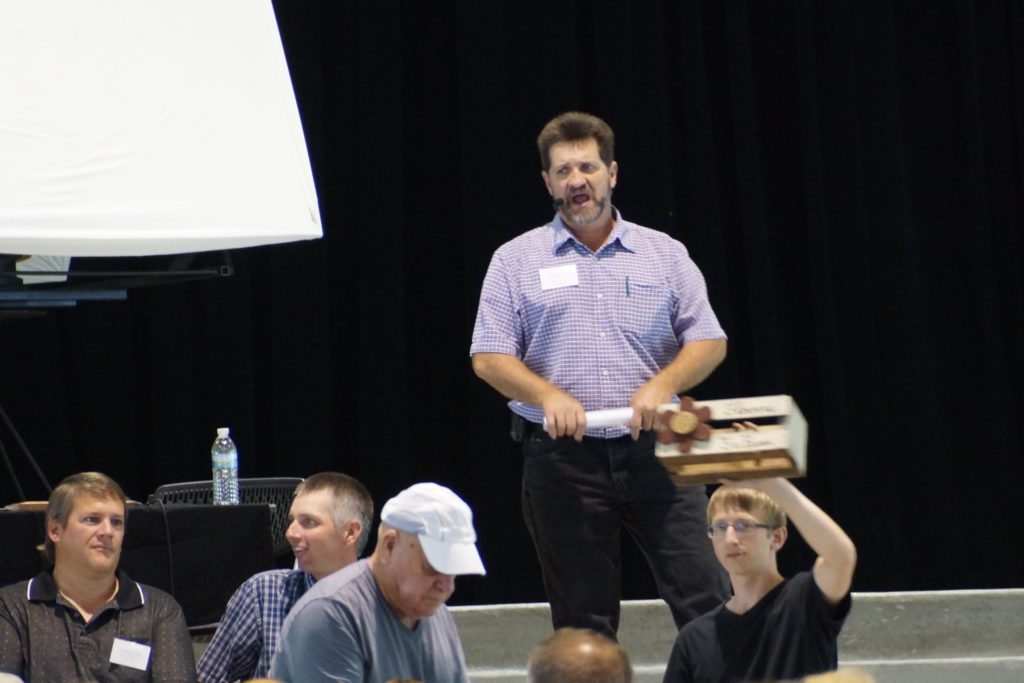 Rudie Bender and Jesse Maust have been a great team at Country Fest auction for about 15 years.  Hopefully, this year a new auctioneer will join the team.
Country Fest Auction will begin at 10:00 a.m. on August 27, 2016 in the auction building at the Garrett County Fairgrounds.  Selected antiques will be sold at 11:00 a.m. and the quilts will be sold at 1:30 p.m.