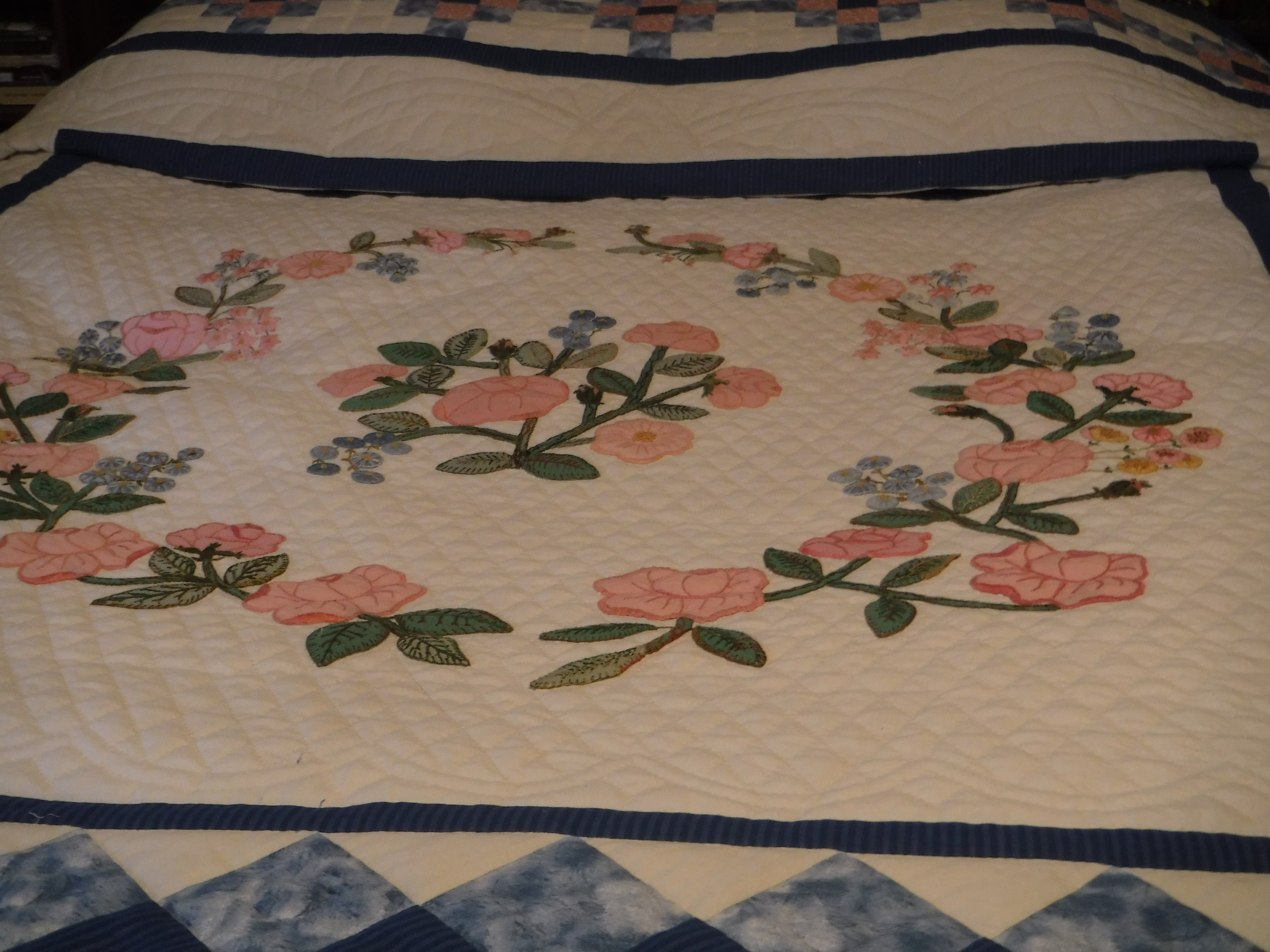 Quilts are pieced together a little bit here and a little bit there but usually a quilt is pieced by one person.  Fragrance of Bygone Summers has had many ladies involved in its history.
It's origin is unknown.  It may have began with Clara B. Glotfelty before 1927.  The unfinished center of the quilt was passed along from person to person until in was finally finished in 2015 by Alice Orendorf.
She had difficulty finding just the right old-fashioned thread to finish the embroidery which had been started many years earlier.  After she was done appliqueing the flowers, she got help from a friend, Lucy Maust, who designed the boarders, etc.  After Effie Fisher quilted it, we now have the completed quilt you will see this Country Fest.
A booklet will be included with the quilt that has all the information Alice and Heather Strahin, a history buff,  have been able to collect about this quilt's origin.